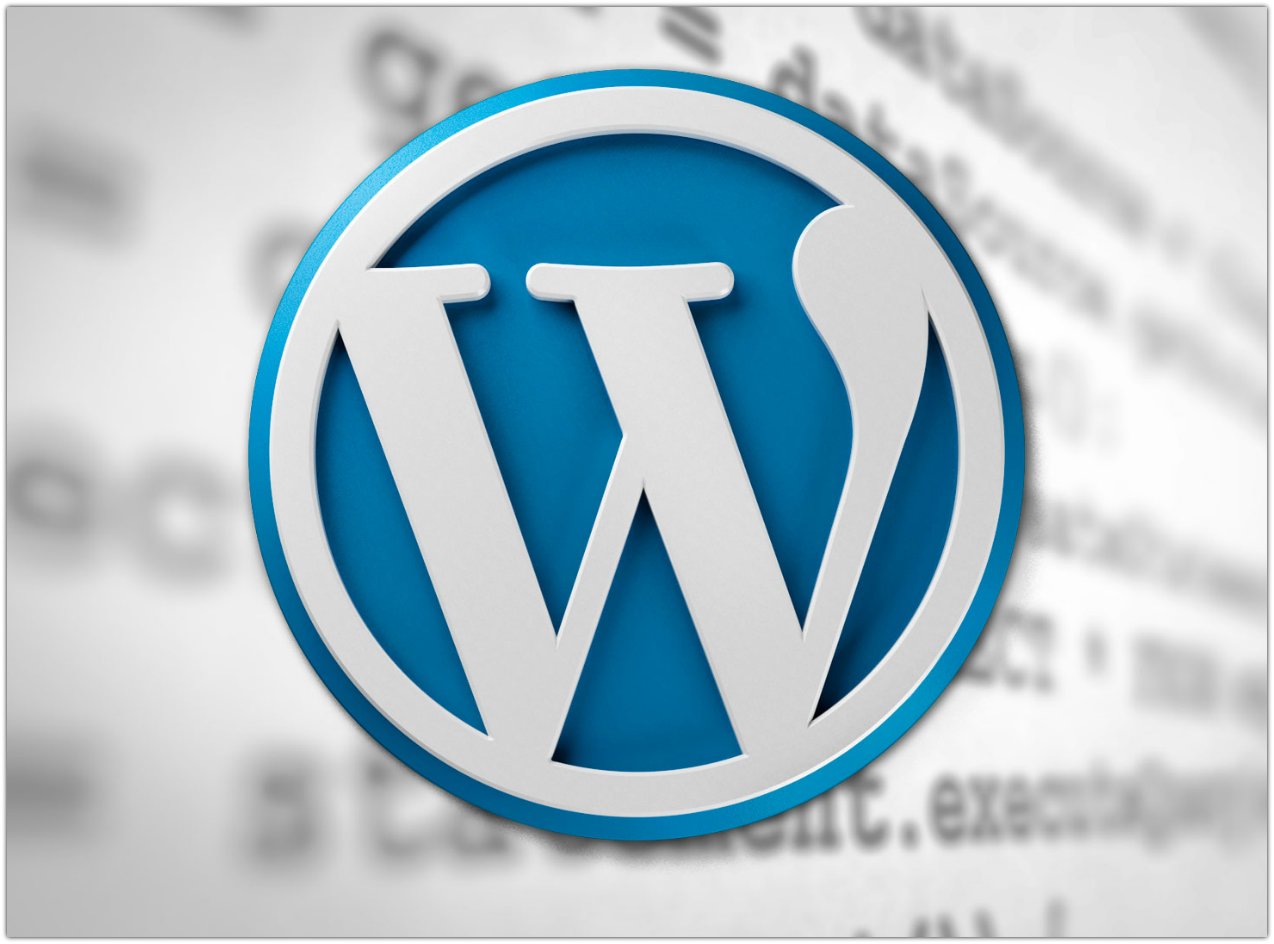 The VoiceLiveChat plugin for WordPress allows you an easy integration with one of the most popular platforms in the world! For starters, you'll have to log into your WordPress account with your username and password, then follow the steps below to complete the process.
To install the VoiceLiveChat plugin on WordPress you will have to download the following zip file. Once you click on the "download here" link, the ZIP file will be automatically saved on your computer. Please note that the same file is available for download on your VoiceLiveChat dashboard > Plugins > WordPress > Step 1. 
Once the download is complete, you will have to search for the Plugins screen on the left sidebar of your Admin Panel. Click "Add new,"  choose "Upload plugin," then browse to your download folder on your computer to search for the ZIP file you downloaded earlier. Upload the file to WordPress, and click "Install now" when the upload is complete. You will initiate the installation process.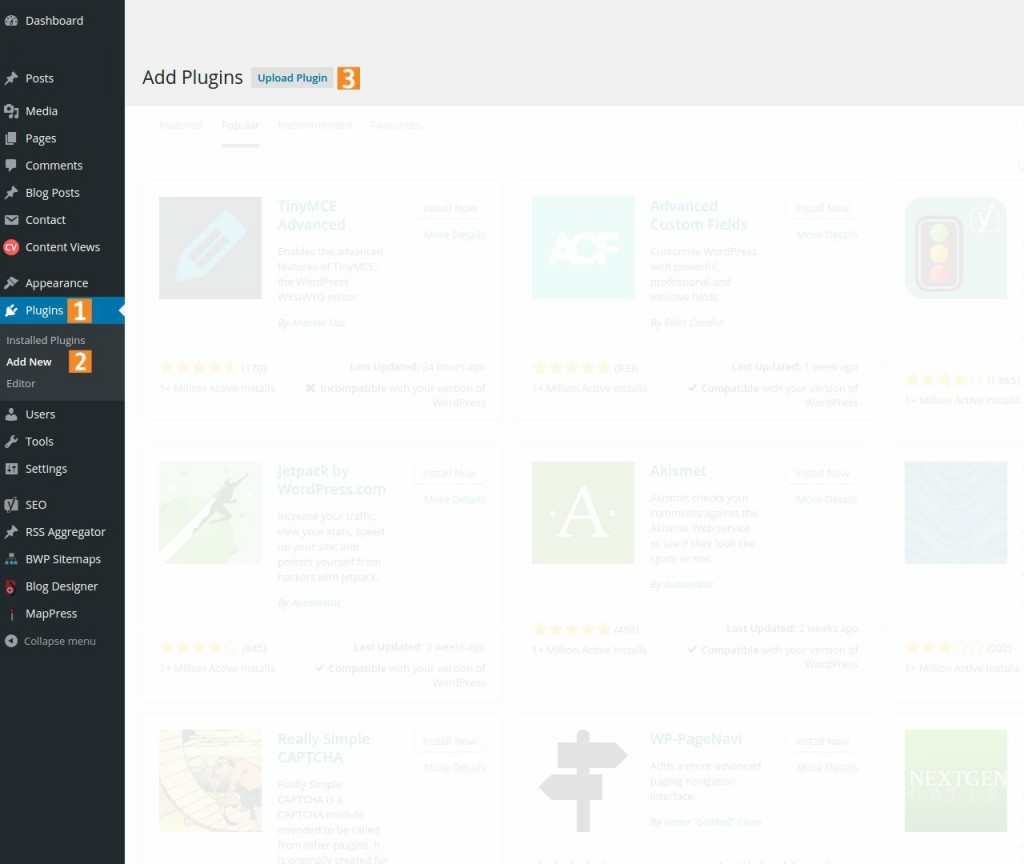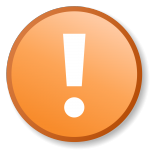 Please note that you need to have 777 permission level to your plugins directory in order to upload and install the VoiceLiveChat plugin into your WordPress website. Please check with your server administrator the appropriate level of permission before installing this plugin.
Next, search for the Plugins screen on the left sidebar on your Admin Panel > Installed plugins > scroll down until you find the newly uploaded VoiceLiveChat plugin, and click on "Activate" to activate it. As soon as it's activated, you will find a new tab on the left sidebar of the Admin panel with the name "VoiceLiveChat."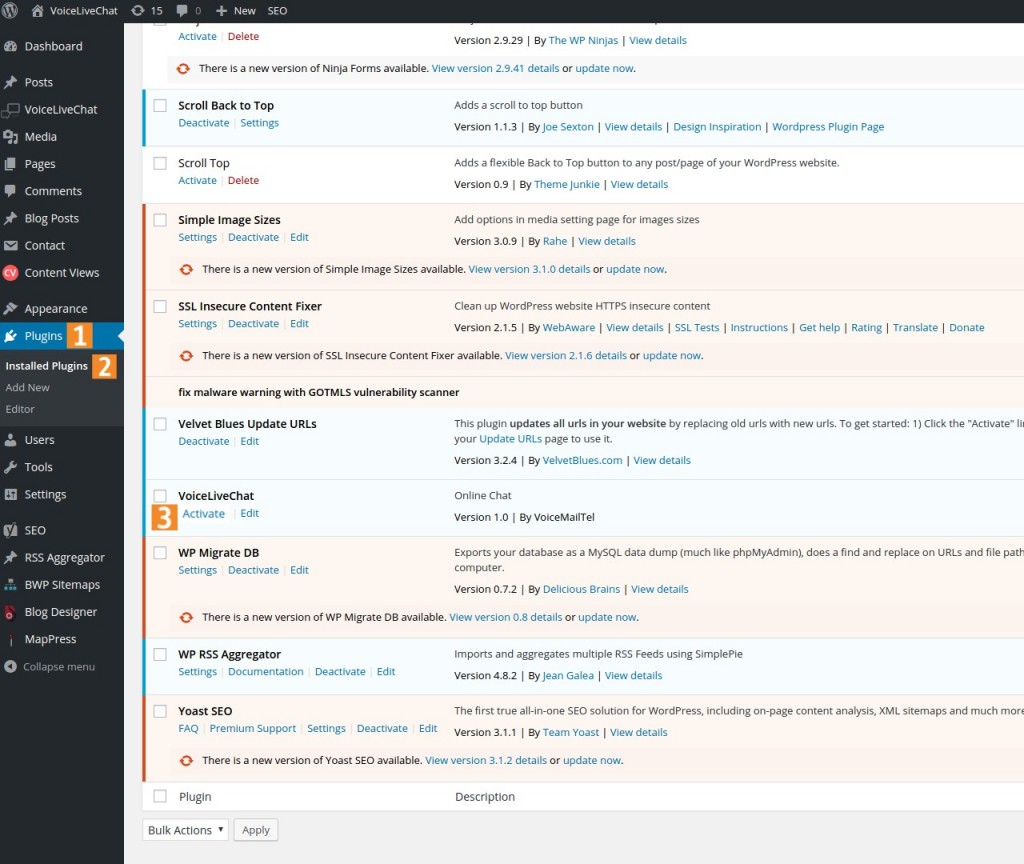 After you click on the "VoiceLiveChat" tab, you will have to insert the unique code of the chat software. You can find this code by going to your VoiceLiveChat Dashboard > Plugins > WordPress > Step 6. The code you need is at the end of the page. When you copy the code, make sure you do not add the quotation marks in the process. Go back to your WordPress website and paste the code in the designated field. Finally, click on save to complete the integration.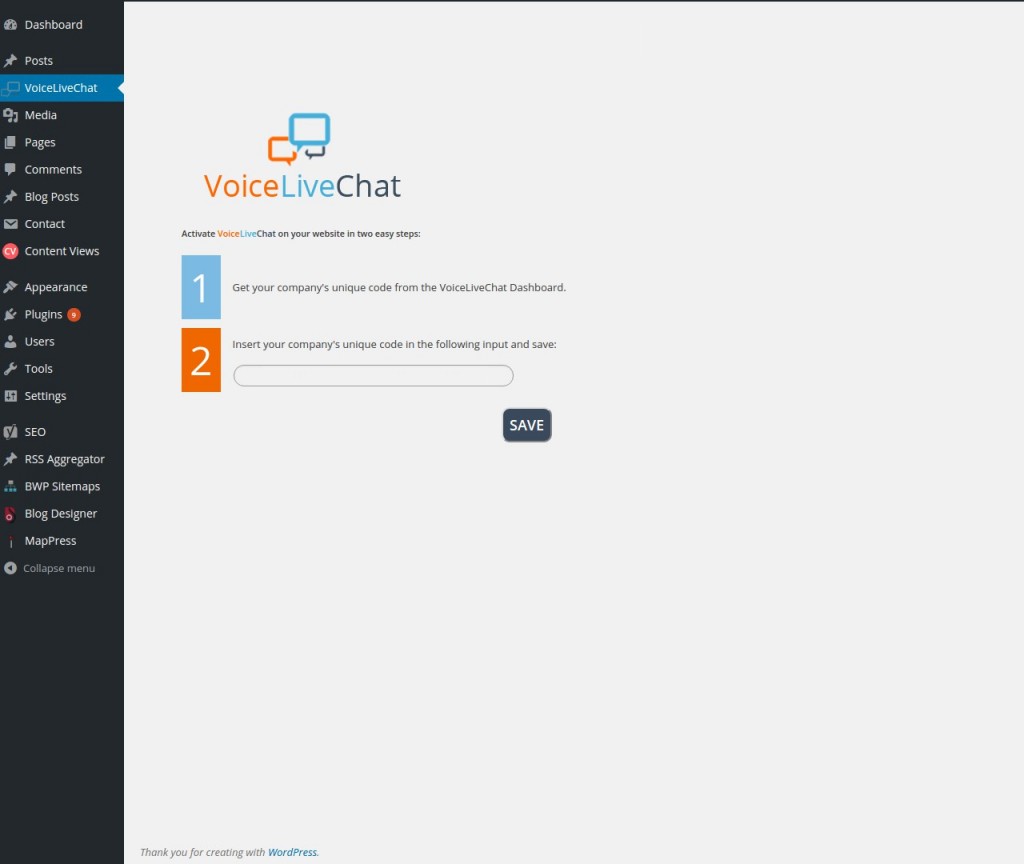 Now the VoiceliveChat widget will show on your website.