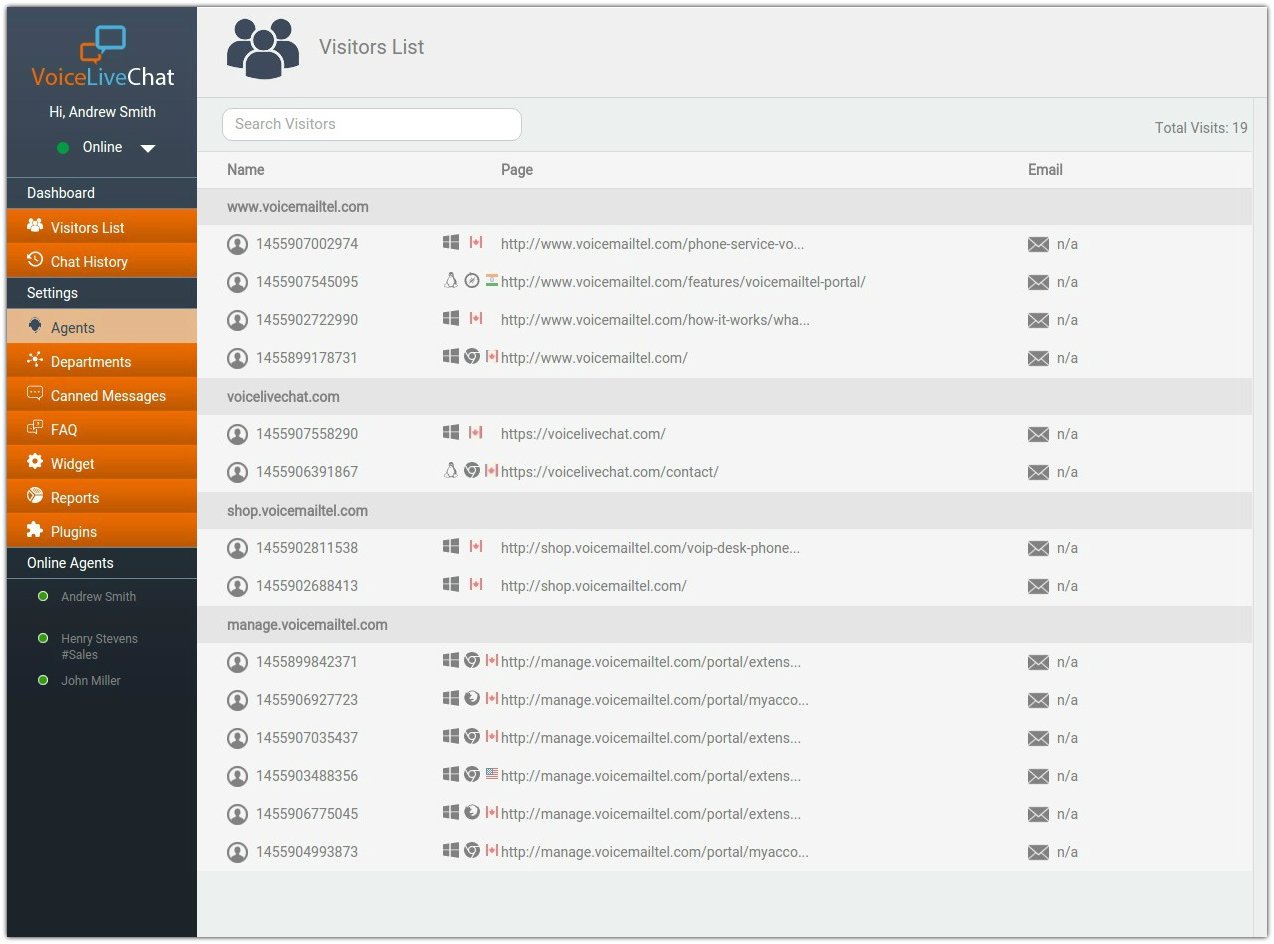 The visitor monitoring feature is an interactive tool that allows you to view in real-time the activities of every individual visitor on your website. You can check the visited pages, or find out useful details such as the visitor's IP address, the operating system they're using, the browser, the country they're coming from, or the visited pages. If you have the chat widget installed on multiple websites, the visitors on each independent website will show reunited under the same domain name in the visitor list.
Why is visitor monitoring important?
Visitor monitoring can be a very powerful tool for your business. Monitoring the visitors on your website will help you better define and improve your marketing strategies, and at the same time gather information regarding your customers' demands. Don't miss a chance to increase your sales, and offer your customers a great experience!