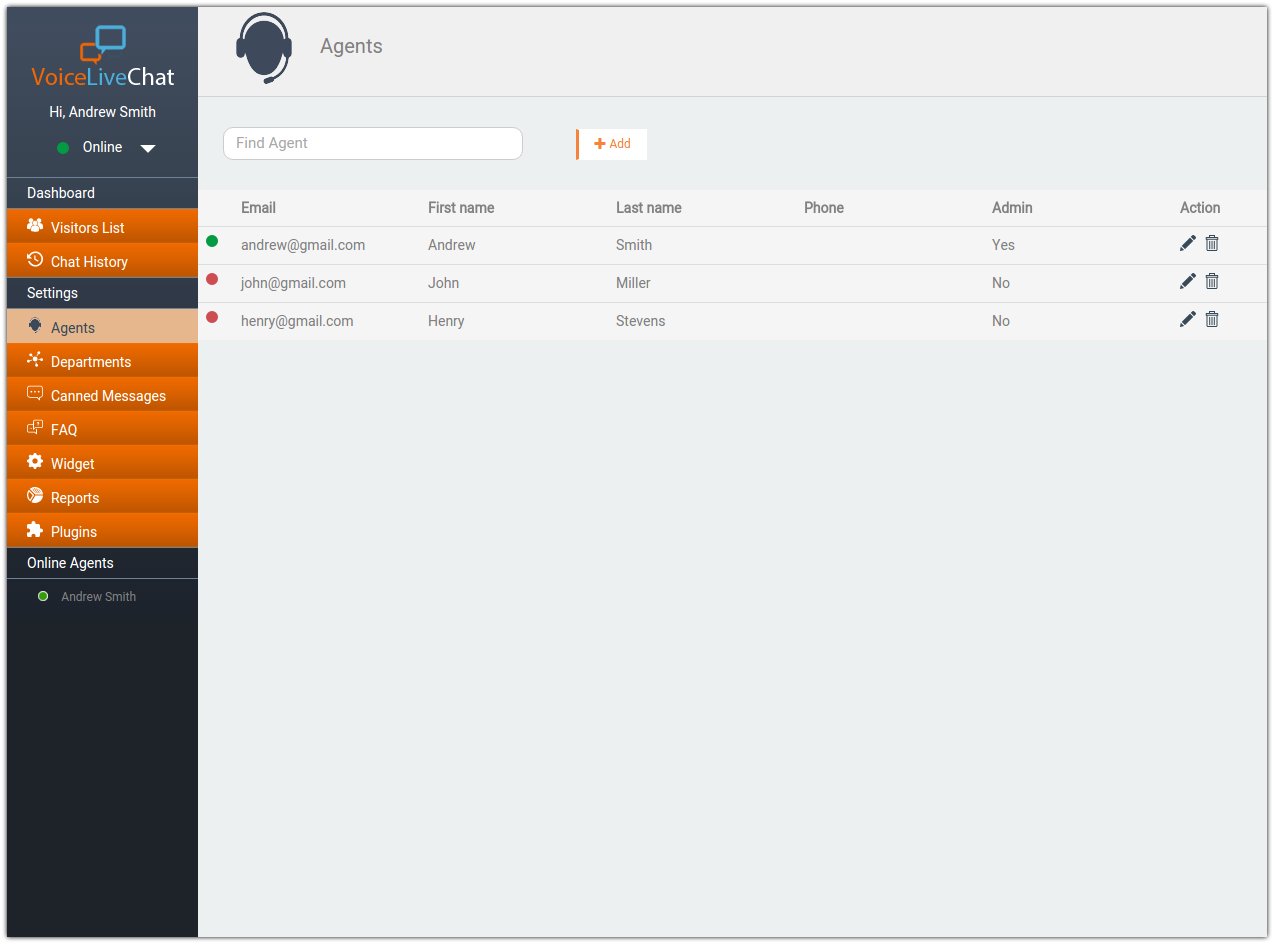 VoiceLiveChat has a user permission levels system available which allows you to control what features and functionalities the members of your team can use after you create a new agent  account. It's easy to provide administrative access to your managerial staff so they can set up the account, add canned messages, updated the FAQ section or create new agents. Organize your employees according to the role they have in your company, and assign agents to specific departments.
How does this feature work?
With VoiceLiveChat you have the possibility to redistribute authority and responsibility for your chat solution to one or more of your employees. They'll have access to all administrator features necessary to flawlessly handle the entire account on your behalf. They can easily add or remove content on the dashboard when it comes to providing information to agents. Additionally, they can also create new agents when necessary, or delete agent accounts that are no longer used. Last, but not least, they can use smart integrations to speed up the workflow, and increase the efficiency of your agents.