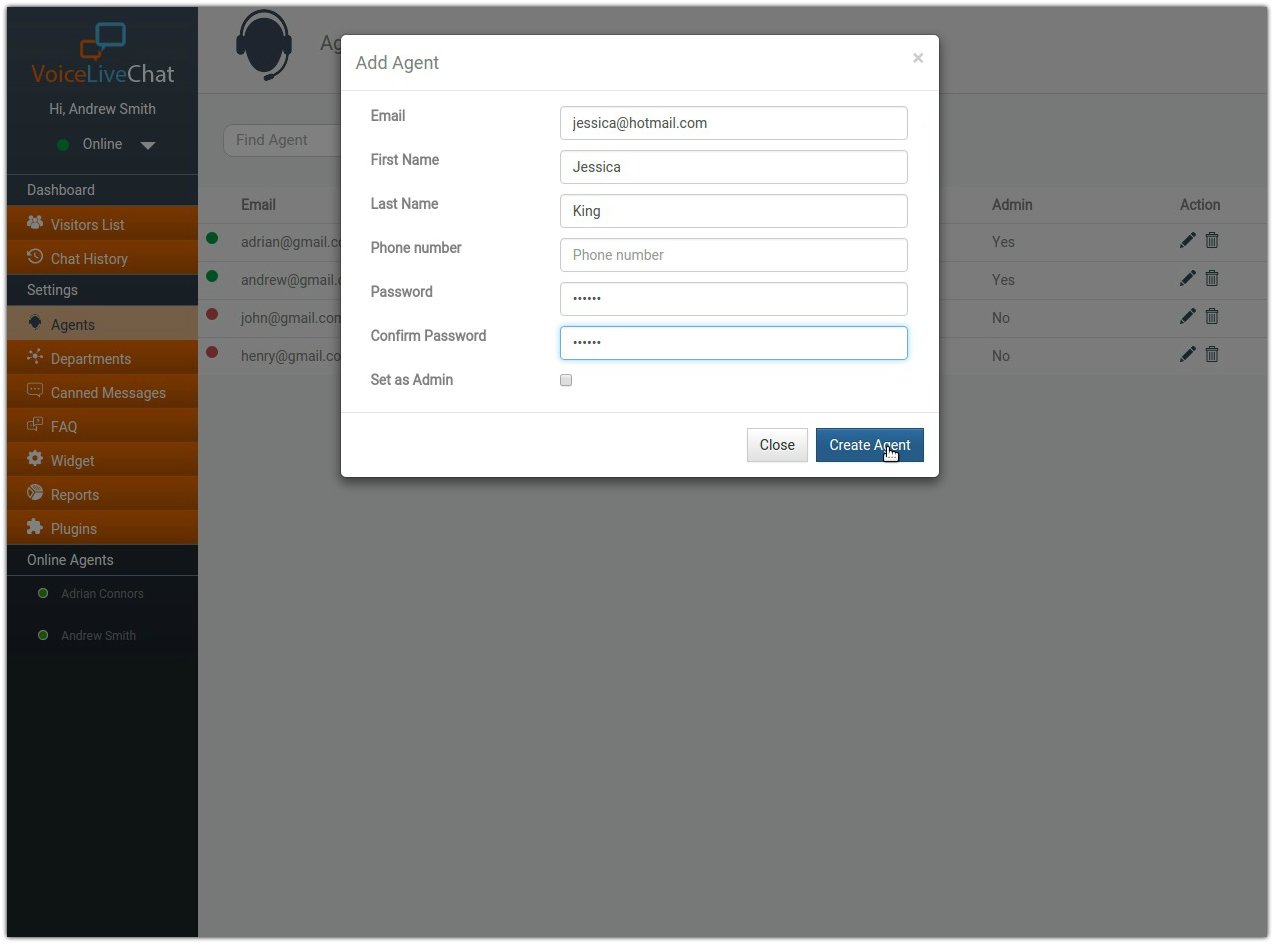 One of the best advantages of using VoiceLiveChat is the possibility to create an unlimited number of agents in the dashboard, regardless of the plan you have with us. There's no extra cost involved when you add a new agent to your team.
Why would you add more chat agents?
When you're trying to determine whether you need to add more chat agents to your team, you need to take into consideration a few things, such as your chat agents workload, customer satisfaction, as well as the experience of your current agents.
The main reason for adding new chat agents is a significant increase of the number of incoming chat requests. However, you need to take in consideration that your current agents will not be able to reply to all new requests, which automatically leads to missed chats. Moreover, with an increased number of chats, each agent will have to reply to more visitors. Being engaged in conversation with more people at once reduces the reply time of the agent. As statistics show, visitors don't like waiting more than one minute to receive a reply to their inquiry, nor do they like feeling ignored. When the agent is overwhelmed with requests, the satisfaction levels have a tendency to drop, and that's the last thing you want.
If you plan on offering your website's visitors an excellent experience when they interact with your agents, don't hesitate to add new agents when you need to, be it for busy days or hours. Whenever you're ready to add a new member to your team, the unlimited agents feature will come in handy, and it keeps up with you as your business grows.