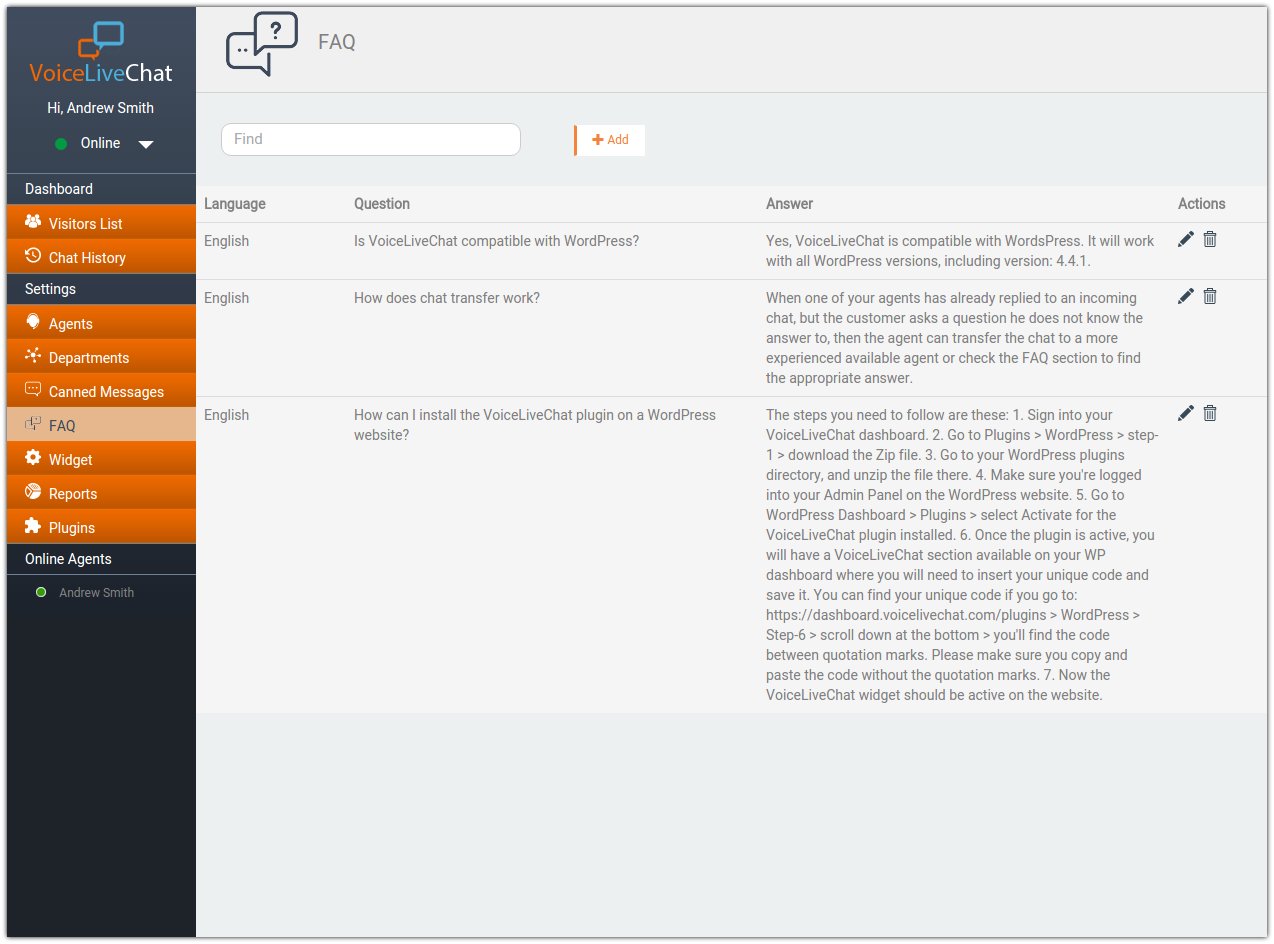 You can create your own FAQ section in the VoiceLiveChat dashboard, and add important information about your business and products. Listing a question, and providing an answer to it will save both in your FAQ section, and your agents can use them directly from the chat window when replying to customers.
How does FAQ help my business?
The FAQ section of the dashboard is effective for both new and experienced personnel, as it simplifies your agents' work. You'll be providing a valuable resource to your most experienced personnel when dealing with new products. You can also use the frequently asked questions as a tool to help new agents: when they already have a basic knowledge of your products or services, they don't have to waste too much time searching for an answer. By checking the FAQ tab on their chat window, they can add with a single click the full reply into the chat window, and the whole information can be sent as an instant message to the visitor.
Your agents' response time is reduced considerably, and you can always add new information to keep them up to date about when it comes to new products, services, or inquiries from your website's visitors.