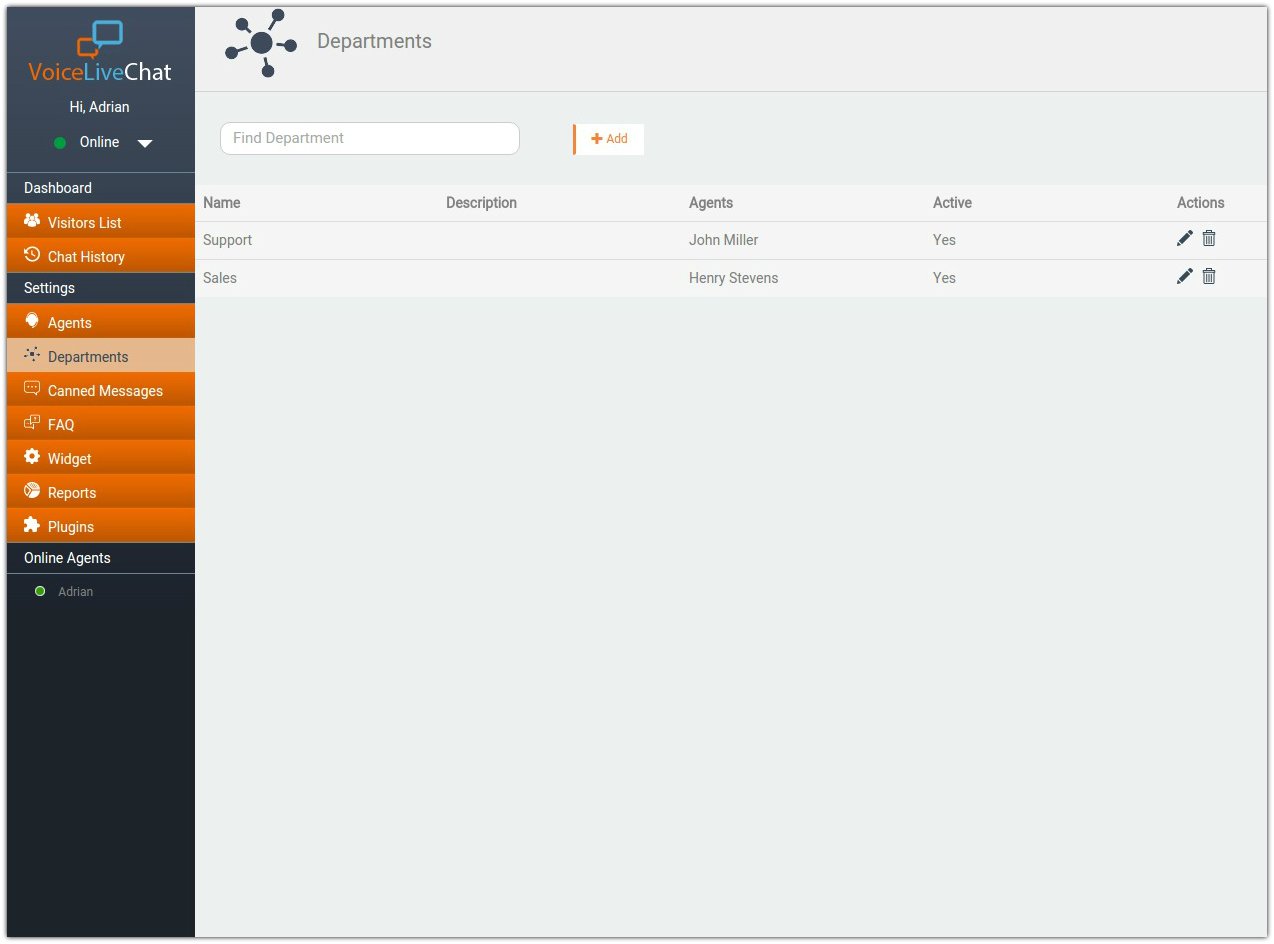 A typical business organisation may consist of multiple specialized functional departments. Whether these departments reflect the structure of your business, or they simply contribute to the company's mission and goals, you need to make sure your visitors have the possibility to choose the department they would like to interact with, before they initiate a chat. Your goal is to help your agents reply faster, and your customers to find the answer they're looking for as quickly as possible. When you set up your VoiceLiveChat account, you have the ability to create departments ensuring your incoming chat requests are always answered by your best employees by assigning your experts to the right department. Adding a pre-chat form that allows the visitor to choose the department will help you make sure that each inquiry will reach the appropriate chat agent.
How to use "Departments"
When you create departments in your VoiceLiveChat dashboard, you can add specific agents to them. By enabling the departments feature in the pre-chat forms, you can make sure that billing questions are directed to the "Billing department," or support requests are easily handled by your tech team in the "Support department." If you'd like to direct chats to certain agents based on specific criteria, you can certainly do so by choosing a department when you set up the automatic triggers. In this case incoming questions will go to one of the available agents belonging to a predefined branch.