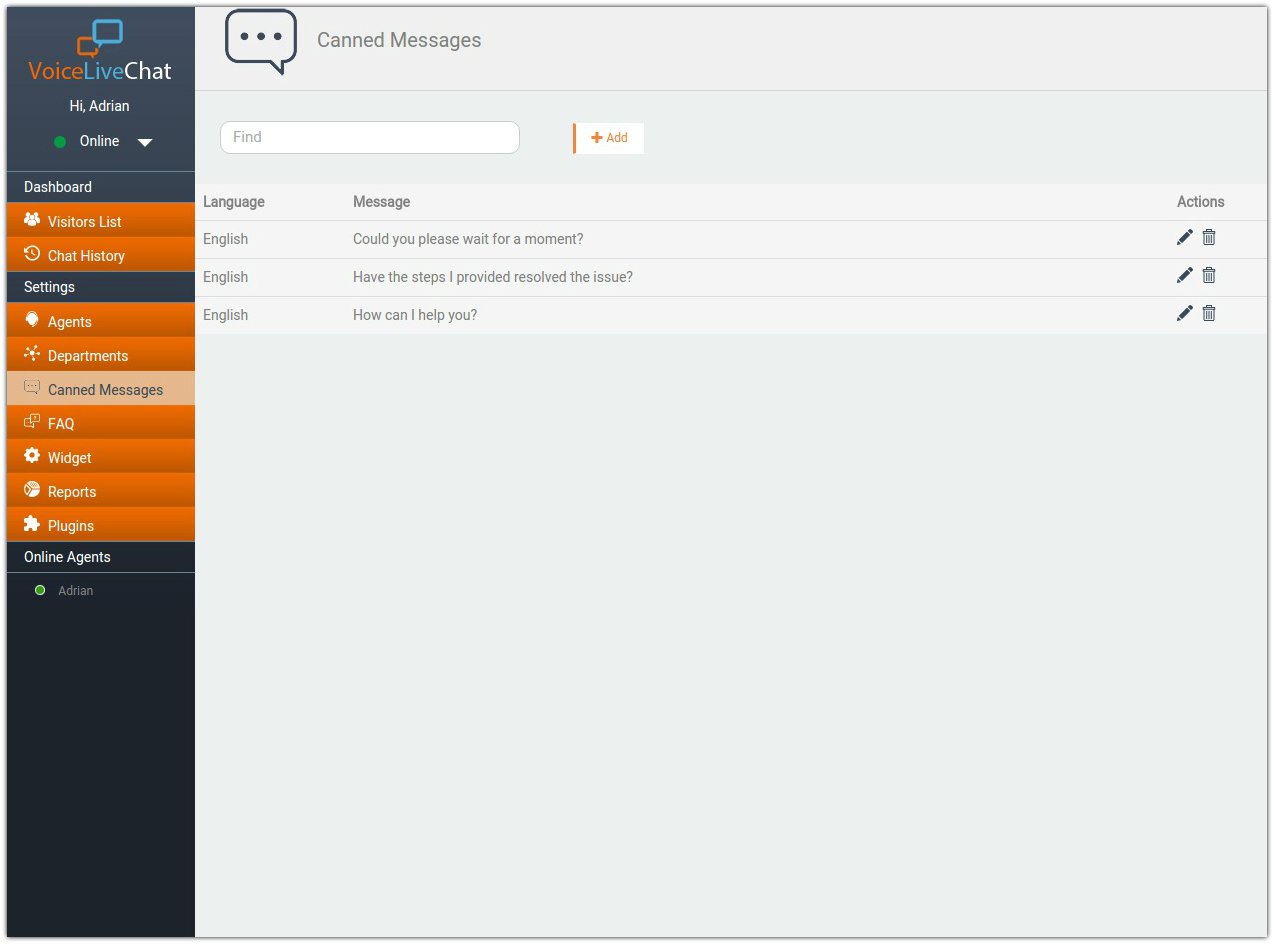 Canned messages, also known as canned responses, is one of the VoiceLiveChat features that helps you create and save the most common phrases for you and your agents to use when replying to visitors. Whether we're talking about general greeting messages, assistance questions, or chat closure messages, in the VoiceLiveChat dashboard you can create as many canned responses as you need. It takes only a few seconds to add and save them, so your agents can have them later on.
Why use canned messages?
Your chat agents can reply in the blink of an eye when a visitor initiates a chat conversation. Your operators should keep a professional, though friendly tone when addressing the customer. However, typing the same greeting over of over again for each different visitor can prove time-consuming, especially when a certain agent is replying to multiple chat requests.
If this is the case, canned messages are a quick and effective method for the agents to send information, as they can insert the text directly from the chat window. The response time is reduced considerably for the operators, and the visitors do not have to wait too long before they receive a reply.